Weddings and celebrations
Bendega Villas is one of the most sought-after private event venues in Bali, offering an idyllic and stylish setting and impeccable personalised service.
Weddings for up to 100 guests (or 70 seated guests) can be held at Bendega Villas when both Nui and Rato are rented together. In this instance, a popular choice is to hold the ceremony poolside at Bendega Rato and a reception on the wide lawns of Bendega Nui, overlooking the ricefields. When both villas are rented together with the one-bedroom suite, a total of 18 adult guests and six children can be accommodated in nine bedrooms.
Parties of up to 25 guests can be catered for by the villa staff team, and for larger numbers we can recommend expert event organisers, florists, decorators and caterers so you can focus on relaxing and celebrating with your guests.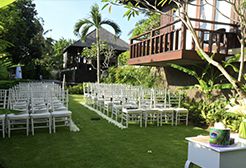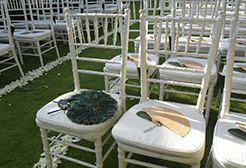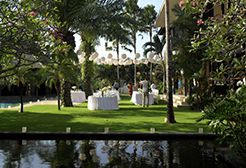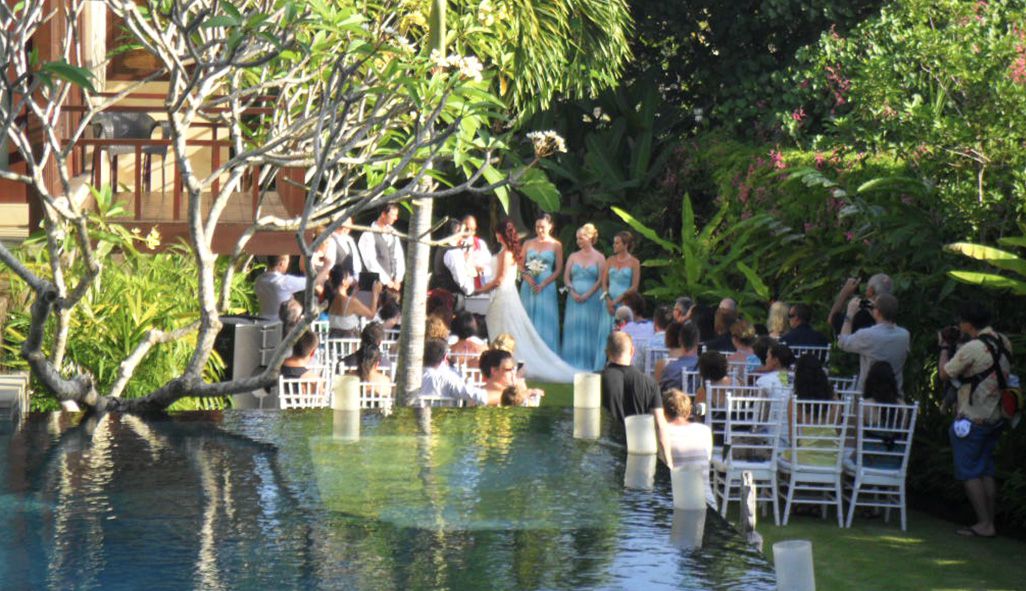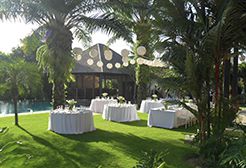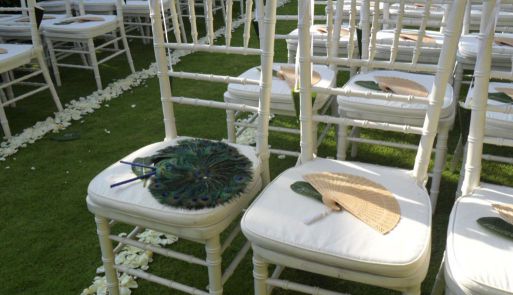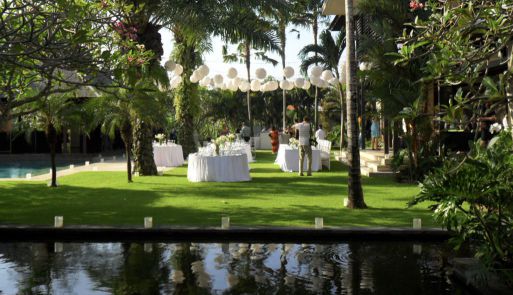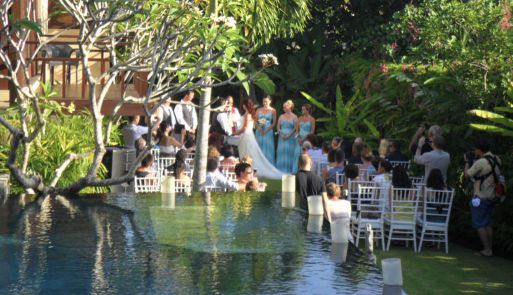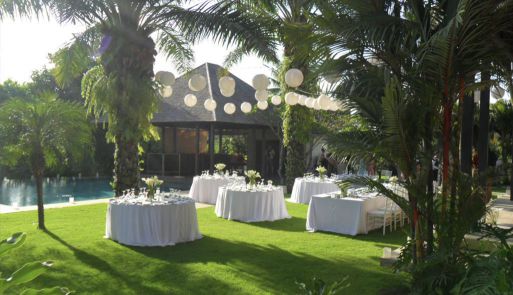 A day to remember Life together begins on the most beautiful places on earth.
Maximum people sitting: 70
Maximum people standing: 100